About Us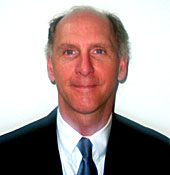 Nick Craig
978-772-7268
ncraig@potentia-consulting.com
BIOGRAPHY
Nick Craig has spent over 15 years helping organizations translate their Vision, Aspirations, and Strategy quickly into reality. The work is done using a set of approaches that create a sense of urgency, focus and drive for the key results that will have the biggest impact. Thus, translating a distant dream into what must be accomplished in the near term to be successful. He is skilled in the areas of top team effectiveness, results oriented strategy implementation, executive development & coaching, large group interventions, and the application of intuition to decision making and future growth.
EXPERIENCE
Nick's clients have included companies such as: Cabot Corp., Cephalon, The Federal Reserve Bank of New York, Glaxco Smith Kline, and Siemens. Prior to starting his own consulting business, he was a senior consultant with RHS&A which pioneered the change approaches used at GE and Motorola in the 90's as documented in Harvard Business Review articles: "Successful Change Programs Begin with Results", "Demand Better Results and Get Them", and "Making the Deal Real: How GE Capital Integrates Acquisitions."
SIGNIFICANT ACHIEVEMENTS
+
Nick has helped companies produce significant business results within very short time frames, including:
Implemented Outsourcing project management program worldwide, which resulted in approx. $200 million in new business over the last 3 years;
Created new sales channel for training that generates $1-2 million a year in new revenue;
Created new mobile training program resulting in $2 million a year in new revenue;
Reduced Clinical Drug Report Forms backlog from 160,000 to 10,000 per month;
Reduced software development time by 50% on 3 critical path projects;
Reduced cycle time for clinical trials by 30-50%, while the number of studies increased dramatically;
Produced over $75MM in savings over a 1 year period;
Generated a 2x increase in stock price in 3 years.
Nick's pharmaceutical work is documented in the chapter, "Beyond the Fads: How Leaders Drive Change with Results", by Ron Ashkenas from the book
Managing Strategic & Cultural Change in Organizations
and "GE-Work-Out" by Dave Ulrich. Nick's consulting work with Mike Beer, Director Emeritus of Harvard Business School, has been published in Harvard Business Review February 2004 "How to Have an Honest Conversation About Your Business Strategy".
EDUCATION
Nick has a Masters Degree in Organizational Development from American University, and a B.S. in Computer Science and Math from Furman University.
Contents Copyright 2004 Potentia Consulting