About Us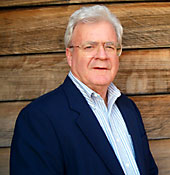 John Haskell
207.439.3663
jhaskell@potentia-consulting.com
BIOGRAPHY
For over twenty five years John has been involved in helping organizations and their managers address issues crucial to business success. His work has extended from the manufacturing plant floor to executive boardrooms in the U.S., Canada, Europe, the Pacific Rim, and South America.
EXPERIENCE
John has experience in the academic as well as the business worlds. He has taught at the Whittemore School of Business and Economics, served as Special Assistant to the President at the Institute of Social Studies in The Hague, Netherlands, and headed a global Human Resources and Organizational Development function for a Fortune 500 company. John works with public as well as private sector organizations and has experience with organizations in manufacturing, high tech, life sciences, professional services, pharmaceutical, financial services, research and development, procurement, retail, and automotive parts.
SIGNIFICANT ACHIEVEMENTS
+
Johnís work has involved:
Establishing a process for identifying individuals critical to a company achieving its strategic objectives. This process involved working with the executive team to identify its critical strategic initiatives, determining the skills and knowledge essential to success, and establishing a plan to ensure the retention of essential skills and knowledge;
Creating a process for healing the wounds of a bitter four month strike. The process created a culture of collaboration and cooperation, and resulted in enhanced organizational performance;
Establishing and managing a backplanning process for a Regulatory Affairs function to achieve compliance with company Standard Operating Procedures and FDA requirements;
Collaborating with a U.K. Managing Director to establish an effective senior management team and to shift the work environment from a hierarchical model to a team based one;
Working with a USA company with operations throughout the Asia Pacific region to increase coordination and collaboration between country organizations;
Creating leadership programs to enhance the effectiveness of supervisors, managers and executives;
Coaching new executives to successful transition to their new role.
EDUCATION
John has a BA and MA from the University of New Hampshire, where he also served as an Assistant Professor and Assistant Dean of the Whittemore School of Business and Economics. While at the Whittemore School he designed and managed Executive Development Programs for private sector organizations.
Contents Copyright 2004 Potentia Consulting